P & P Precision Designs Limited
foam welding and laminating machines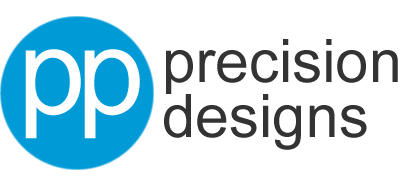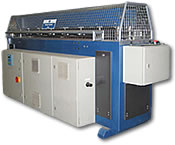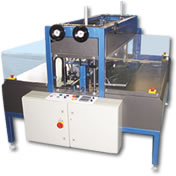 FOAM BUTT WELDING MACHINE
P&P produce 3 standard sizes of Butt-welding machine capable of welding foam sheets of varying widths and thickness as below:

1. Welds materials up to 1500mm wide and up to 60mm thick.
2. Welds materials up to 1500mm wide and up to 100mm thick.
3. Welds materials up to 2100mm wide and up to 120mm thick


The P&P Butt Welding machine has been developed to produce a fast clean weld with no distortion to the joint surface.

The machine operates by clamping two foam sheets then compressing the butted surfaces (edges) together.

An electrically heated blade then traverses the length of the join welding the two sheets together to form a length of material with a weld equivalent in strength to that of the individual sheets.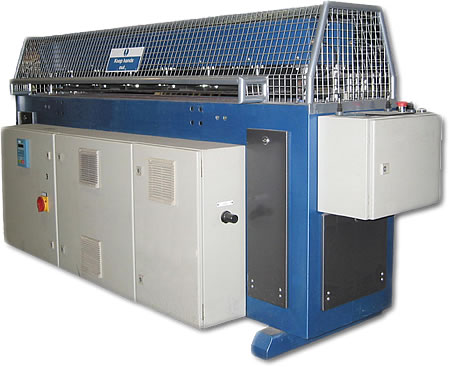 [Click the images below to enlarge]
TECHNICAL SPECIFICATION
MAXIMUM FOAM THICKNESS

60mm

TOTAL MACHINE POWER

1.0 KW

MAXIMUM FOAM WIDTH

1600mm

POWER REQUIREMENTS

230 VOLT
SINGLE PHASE
50Hz

WORKING HEIGHT

900mm

WELDING BLADE SPEED

1 to 12 m/min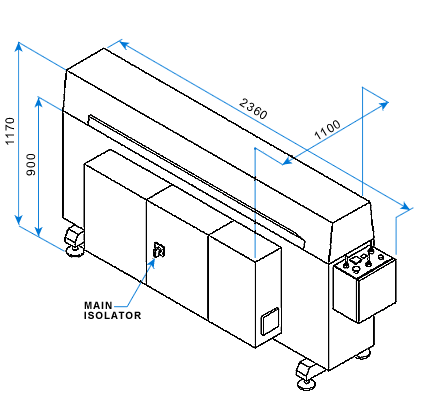 FOAM LAMINATOR
The P&P Laminator operates by passing two foam sheets either side of an electrically heated blade which melts the sheet surfaces.